The edited version is first, then some not so impressive unedited footage below. Its amazing what a bit of simply editing and a cool sound track can do to some basic footage.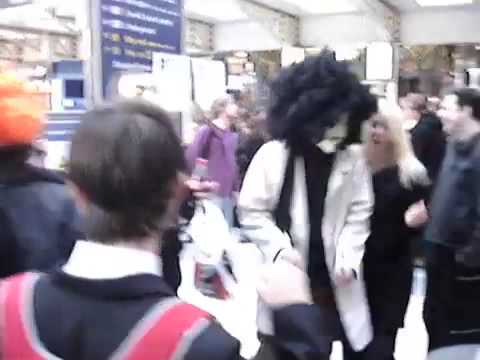 From: therickrollerz
Added: April 11, 2008
On Friday 11th April, at precisely 6pm London got Rickrolled! The whole of Liverpool Street station turned into the site for the world's first ever Rickmob – a Rick Astley inspired flashmob. Earlier in the day – excited about the event – we went and recorded this new remix of Astley's 80s classic "Never Gonna Give You Up" in the very same studio where the original was produced 20 years earlier! TheRickRollerZ.Com
It just a shame that this it what it really sounded like there, but at least the people taking part had fun.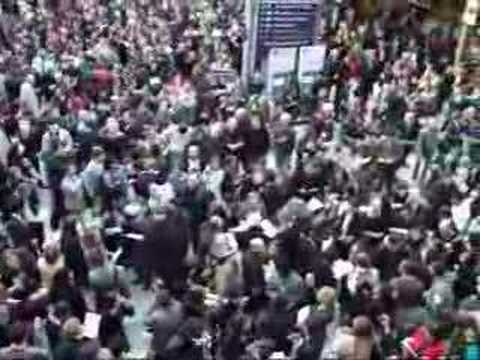 From: ThalliumICEtwo
flashmob
,
Liverpool Street station
,
London
,
London Rickmob
,
Never Gonna Give You Up
,
new remix by The Rickrollerz
,
Rick Ashley
,
Rick Astley inspired flashmob
,
Rick Roll
,
Rick Rolled
,
Rickmob
,
TheRickRollerZ.Com